Governor Lamont sent executive branch agency heads a directive designed to help prevent and delay COVID-19 in Connecticut, including freezing employee travel on state business.
University-Sponsored Travel Outside of Connecticut is Suspended: Though not an executive branch agency, UConn wishes to act in keeping with the governor's goals. Effective immediately, all domestic and international, university-sponsored travel outside of the state by faculty and staff is suspended until further notice. Any exception needs to be approved by university leadership. (more…)
---
Urgent Update for International Travelers
As you may be aware, there is an ongoing outbreak of a respiratory illness commonly named the coronavirus – COVID-19.  This development is rapidly evolving. As such, travelers are urged to closely monitor Travel.state.gov and CDC.gov for important information.
Travelers are reminded to complete the travel waiver for travel to countries/regions which have been listed as level 3 or 4 by the U. S. Department of State.
---
UPDATE: Concur Pilot for Feb. 18, 2020

We are writing to provide an update regarding the University SAP Concur implementation.
The SAP Concur project is a collaborative UConn initiative to implement a best-in-class, cloud-based Travel and Expense management service for the university.  There are currently over 2,600 employees participating in the pilot phase of this project.  There has been strong feedback during this phase that complexity in the environment has, at times, made it difficult to make best use of the service.
Based on this feedback, the first phase of the project will not go-live on its previously scheduled date of March 10, 2020.  The project will, instead, assess the environment to streamline elements of the workflow and to simplify customer interaction.  In the coming weeks you will hear more details about the project, including updated timelines and rollouts.
---

updated 3/5/2020
Concur Travel and Expense Training Opportunities
Whether you have been using Concur since October or you are going live later this year, in-person training is available for all Employees, Grad Assistants, Grad Interns, and Post-Docs. Please visit the Travel and Expense Project Page or the Professional Development Training Page directly to register for a session(s) most applicable to you.  Training options are outlined below.
Concur Travel and Expense Open Labs
If you are already using Concur as an early-adopter, we have additional opportunities for you to receive in-person support.  If you need assistance with requesting, booking, or expensing travel, please stop by one of our Open Labs, located in Purchasing Bid Room on:
Mondays from 1:00pm – 3:30pm
---
UPDATE: Concur Pilot for Jan. 22, 2020 Departments

On October 15th, 2019 the University of Connecticut began its much-anticipated pilot launch of the Concur Travel and Expense Management system. The following departments have graciously agreed to be part of the pilot to provide valued testing and feedback to our team. Stay tuned for the redesigned Travel Services website for reference material, upcoming training, and the full campus go –live updates.
The following departments have been added to the pilot as of January 22, 2020:
Procurement
Controller
Budget/Institutional Research
Public Safety
Human Resources
Facilities Operations
University Planning, Design, and Construction (UPDC)
---
North Carolina and Mississippi Travel Ban Update
Governor Malloy issued Executive Orders which remain in effect and ban travel to North Carolina and Mississippi using state funds except in limited circumstances.  To travel to these states, pre-approval is still required. Travel without pre-approval may result in the traveler being denied reimbursement.
At Storrs, the regional campuses and the law school, requests for travel to North Carolina or Mississippi, no matter the source of funds, should be submitted to the Director of Procurement Services (John Clifford) via email at john.clifford@uconn.edu  for review.
At UConn Health, pre-approval requests for travel to North Carolina or Mississippi, regardless of funding source, should be submitted to the Controller, Chad Bianchi, at bianchi@uchc.edu.  To avoid unnecessary rework, requests should be submitted before beginning the pre-approval process.
Requests for travel to North Carolina or Mississippi should be submitted via email.  For your request to be considered, you must also provide the purpose of the trip, the names of facilities at which you plan to stay, and all proposed funding sources for the travel (FOAPALs).
---
Concur Travel & Expense Project – Townhalls

EXCITING NEWS!  The University has been working towards implementing a new Travel and Expense System which will create a seamless process for employees to request, book, and expense travel!  Reimbursements will be more efficiently processed, allowing travelers to receive their payments in a timely manner.   We want to thank the areas across the campus who have helped pilot this system: Athletics, ITS, Admissions, Statistics, Ecology and Evolutionary Biology (EEB), History, and the School of Business.  These groups have worked diligently with the project team to ensure that the system is ready for a full campus roll out later this year.
---
Travel Card Training & Application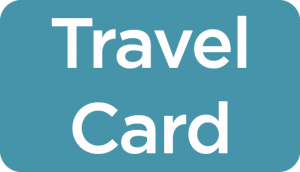 We are excited to be getting close to the launch of our Concur Travel and Expense system.  As part of this system implementation, the University has decided to offer Travel Cards to employees (Faculty, Staff, Grad Assistants, Grad Interns, and Post-Docs).  These Travel Cards are backed by the University and do not impact your credit.
---