Concur Travel & Expense Project – Townhalls

EXCITING NEWS!  The University has been working towards implementing a new Travel and Expense System which will create a seamless process for employees to request, book, and expense travel!  Reimbursements will be more efficiently processed, allowing travelers to receive their payments in a timely manner.   We want to thank the areas across the campus who have helped pilot this system: Athletics, ITS, Admissions, Statistics, Ecology and Evolutionary Biology (EEB), History, and the School of Business.  These groups have worked diligently with the project team to ensure that the system is ready for a full campus roll out later this year.
---
Travel Card Training & Application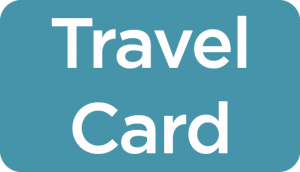 We are excited to be getting close to the launch of our Concur Travel and Expense system.  As part of this system implementation, the University has decided to offer Travel Cards to employees (Faculty, Staff, Grad Assistants, Grad Interns, and Post-Docs).  These Travel Cards are backed by the University and do not impact your credit.
---
University Travel Program Update

We want to provide you with a further update on the changes occurring to the University's Travel Program. You will recall we sent out a message in June announcing:
Key Travel will be our new travel management partner;
Travel Card program will be established;
We will begin the use of Concur, a travel and expense management system.
This past October 15, Key Travel, Travel Cards and Concur began being piloted with certain users. The pilot group consists of the following departments: School of Business, Office of Admissions, Division of Athletics, Information Technology Services, and Departments of Statistics, History, and Ecology and Evolutionary Biology in the College of Liberal Arts and Sciences.
---

On October 15th, 2019 the University of Connecticut will begin its much-anticipated pilot launch of the Concur Travel and Expense Management system. The following departments have graciously agreed to be part of the pilot to provide valued testing and feedback to our team. Stay tuned for the redesigned Travel Services website for reference material, upcoming training, and the full campus go –live updates.
Departments Participating in the Pilot
College of Liberal Arts and Sciences (CLAS)

Statistics
Ecology and Evolutionary Biology (EEB), and
History

School of Business
Information Technology Services (ITS)
Admissions
Athletics
---

In the fall of 2019, a new and improved travel system will be available to you! With a commercial look and feel, backed by a 24/7 Travel Management Company (Key Travel), Concur will allow you to request pre-approval for travel, book travel, and easily complete your expense report for quick reimbursement. Concur also affords you the peace of mind knowing you are covered under the University's Duty of Care system.
---
UPDATE AND REMINDER ON TRAVEL BAN TO NORTH CAROLINA AND MISSISSIPPI
Even though a partial repeal of the North Carolina law requiring transgender people to use public bathrooms matching their gender was repealed in March, the Governor Malloy's Executive Orders banning travel to the states of North Carolina and Mississippi will continue to be in effect until further notice.
In order to assure consistency, decisions about approving travel under the Orders will continue to be made centrally. (more…)
---