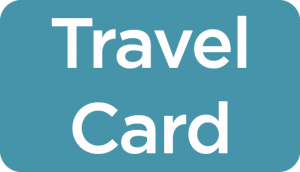 We are excited to be getting close to the launch of our Concur Travel and Expense system.  As part of this system implementation, the University has decided to offer Travel Cards to employees (Faculty, Staff, Grad Assistants, Grad Interns, and Post-Docs).  These Travel Cards are backed by the University and do not impact your credit. It is important to understand that starting after the University implements this sytem, the following major changes will be in effect:
The Travel Card process is replacing the direct bill relationships that the University currently holds for hotels and car rentals.  A credit card must be on file (either a University sponsored Travel Card or a personal credit card) for these bookings to occur within Concur.
No cash advances will be issued for meal per diems or any expenses that can be paid for by the University Travel Card.
Airfare will be charged to the Central UConn Airfare Card within Concur/Key Travel.  If you choose to book outside of the University Travel System and use a personal credit card:

this expense will not be eligible for a cash advance prior to the trip
the reimbursement will not be processed until the trip is complete
In preparation for the launch, we are providing the links to the Travel Card Training and Travel Card Request Form (to apply).
Travel Card Training | You must complete the travel card training with a passing score (of 85% or greater) before requesting a Travel Card.
Travel Card Request Form | Once you've passed the travel card training, print your certificate of completion.  Then complete the Travel Card WebForm and attach your Travel Card Training certificate of completion, to apply.
NOTE| Travel Card approvals are routed to your direct supervisor, as well as, your Dean, Director, or Department Head for approval.  Once approved, the card will arrive within 7-10 business days and the Travel Card Administrator will contact you/your department to coordinate card delivery.
---